Introduce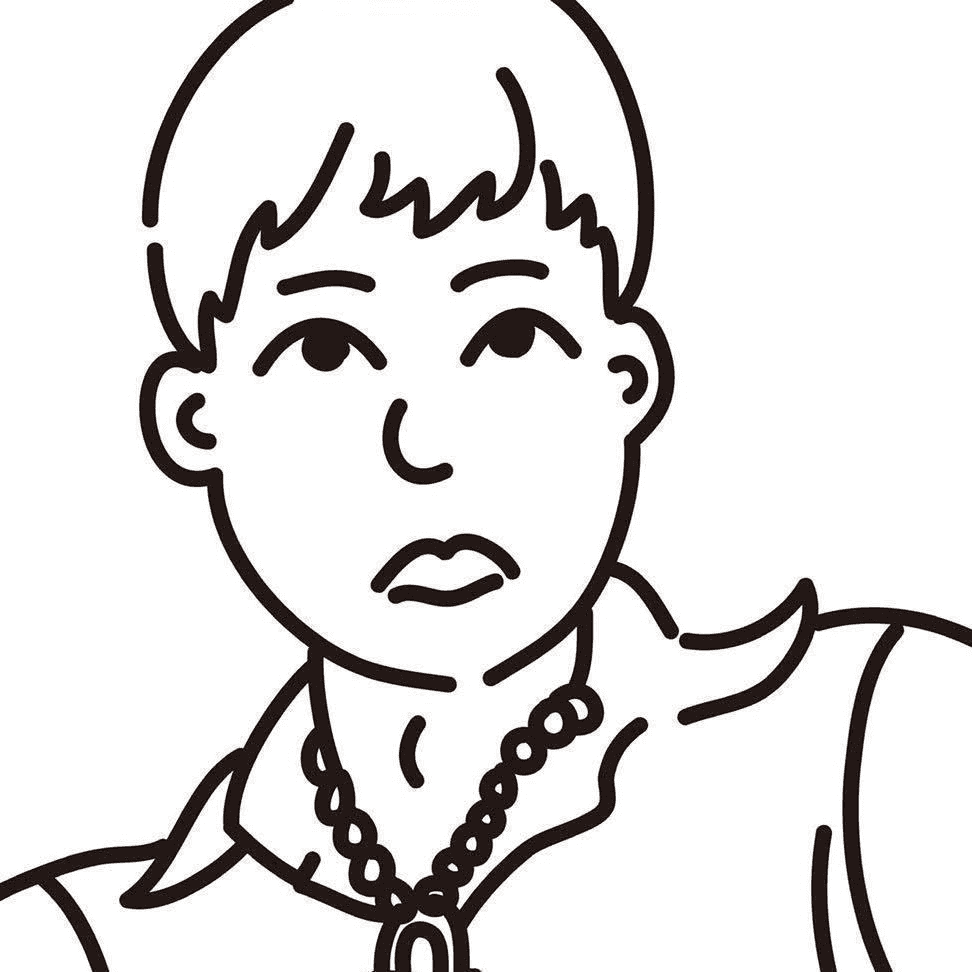 The people's artist who gives everything he wants, the free soul who is on the run
Because of my kindness, I escaped from danger
Excellent wind power engineer, top domain collector, unique rock musician
Thousands of miles away, the world is ordinary and life is the same
But you won't konw the wind as well as I do

 _ _ ____ _  _ ____ ____ _ 
 | | |__| |\ | |___ |___ | 
_| | |  | | \| |    |___ | 
_ _ _ ____ _  _ ____ 
| | | |__| |\ | | __ 
|_|_| |  | | \| |__] 


          
---
About
There are always people in the online virtual world who translate my English name "Jianfei Wang" into Chinese as "King of Weight Loss". In fact, I'm not fat at all, and I don't have time to go to the gym to sweat like rain. You only know the beginning of my story, but you have never examined what kind of soul I am.
So let's go back to the basics of the topic: "Lorky curves, eight-pack abs, or crazy latte?" Sorry, I'm just a happy young man of the times.
This is obviously not the reason why I like heavy metal and rock music.
With my love for music and like-mindedness, I have formed several freewheeling bands with some excellent musicians. We played every night in Livehouse everywhere. The youthful rebellion and vitality released by the New Wave, while the sadness and indifference lingered in the surging industrial machinery of Techno music. Today I can be a punk who fights against everything, and tomorrow I can be the body is the hardest metal. You can listen to our great work on the music streaming platform Spotify.
After graduating from college, I became a new energy wind power manufacturing engineer. From an idle state-owned enterprise that slacking off seven hours a day to a private enterprise with extremely challenging space, I have traveled all over the country. I have contributed my utmost to the construction of Sichuan, Gansu, Xinjiang, Qinghai, Fujian, Henan, Liaoning, East China Sea and Bohai Sea and other provinces and sea areas. , devoted himself to designing and manufacturing 5MW and 10MW wind turbine blades, and I will go wherever the wind blows.
Due to time, space and work constraints, I used my spare time to continue to maintain my hobbies and interests, and gradually transitioned into a career as a behind-the-scenes music producer. The focus of the band's work was mainly recording guidance, sound editing, sampling, and liaising with record companies for distribution.
While communicating with major record companies and music labels at home and abroad, I lamented that my email address was extremely inferior, so I learned how to register international top-level domain names and create my own email address. Ever since I registered the domain name "feifei.uk", it has been out of control. I used my strong learning and communication skills to deal with the .sm and .bb registration bureaus many times with cultural equal understanding, high quotation inducement, strategic investment layout, etc., and finally won the amazing "www.sm" and " bbb.bb".
As a top domain collector, I have captured a large number of rare single-character domain names and established a domain name hosting/design/service provider: (InterCat Ltd). I am very interested in the Internet and can only code a little. My level is still at the beginner level, but I still have some Internet projects that I am proud of: for example, this website was built by myself. At the same time, I also established "我们的.网站" to precipitate the love between my girlfriend and I; I also have a website to record my bits and pieces of words: Feifei's Moment (feifeir.com) does not plan to continue studying, because I don't want to lose my hair, and I hope my hair will still be dark, thick and shiny when I get older.
I left my only failed experience in negotiating a single-character domain name in Mongolia, and the policy was retained. Such a lovely place, such a lovely face.
At present, I haven't decided which city to buy a house in, and my two free-range cats have also gone missing. Occasionally, I will perform on stage as the soul bassist of the band, submerging my life in love. How on earth is steel not made? It is full of sound and enthusiasm, but empty inside, and self-confidence is always the greatest asset of young people.
If you see a white windmill during your trip, remember to take a photo and share it with me. I have been to many cities in China, I am very adaptable to life, and I am familiar with the charlatanism. The train station is really the only one that is real. I still enjoy listening to rock music, but one day I will no longer need it. I can accept any kind of music, but I like rock music the most, but I can't listen to all kinds of downbeat songs, including but not limited to car DJs and middle-aged pop songs. I feel like my ears are being raped.
I especially enjoy the little time I take on all kinds of transportation, because this may be one of the few times in the day that can be used to think about things without wasting this time on thinking about things. No matter how busy the day is, it doesn't matter. A guilty time because you don't have much else to do on the road.
Even if the world breaks into ten thousand pieces, I will see it in every piece. I would rather see it burning, I would rather smell the burning smell. You better believe there is another me.
---
My Projects
Proud to continue to run:
The captured domain names but have not yet established projects:
*Those domains maybe for sale, ht.ml DO NOT consider quotes lower than CNY30000 or USD4100, for other domains please contact me for consultation.
---